My Collingwood line has always been one of my most interesting, and I've been trying hard for a number of years to trace it back as far as I can. I know quite a lot about my 5x-great-grandfather Dr Thomas Collingwood but his ancestors are still fairly myserious.
I have known for many years that Dr Thomas Collingwood's father was named Robert. I had found Thomas' baptism record that showed he was baptised at Mordington in Berwickshire, Scotland (quite literally just across the border from Northumberland) and that his parents were named Robert Collingwood and Janet Martin. His obituary mentioned that his mother was called Elizabeth Martin, but everything else on the baptism record matched, so I think this was just a mistake in the obituary. The baptism showed that Robert farmed at "High Cocklaw", a farm I have since tracked down to be on the English/Scottish Border less than half a mile from Mordington. His obituary said he was born at Bates Cross; this could be another name for the same farm, another mistake or perhaps a name for the crossroads near High Cocklaw.
Due to a number of records from the Northumberland Archives, I was sent by a researcher looking into the Collingwood family, I had previously believed this Robert to be born in 1725, the son of Alexander Collingwood of Little Ryle. Using these same records, it was fairly easy to trace this Collingwood line back to the early 15th century.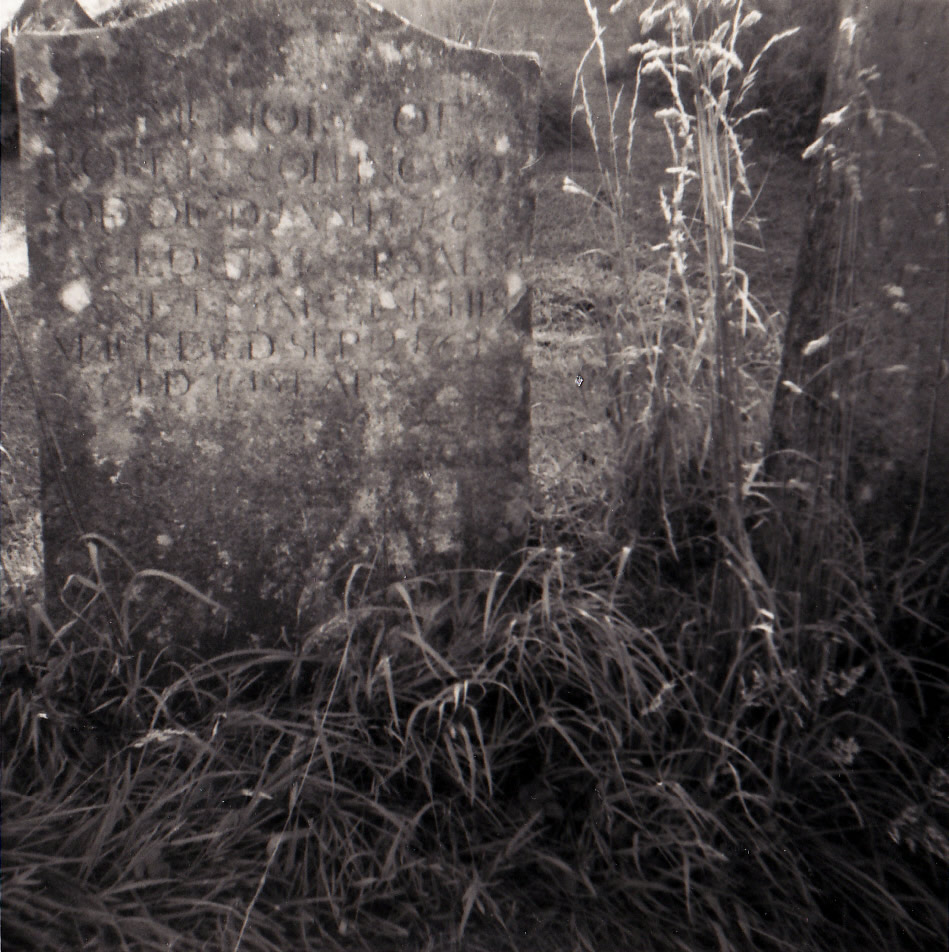 However, last year I got into contact with a distant Collingwood cousin whose father had researched their Collingwood ancestry in the 1950s. She provided some information that was new to me, the most interesting of which being that Dr Thomas Collingwood's parents were buried in the village of Ayton, in Berwickshire in Scotland. She had a photo of the grave and the inscription revealed that Robert died in 1788 aged 87, meaning he was born in 1700 or 1701 – definitely not in 1725. It also revealed that Robert's wife Janet died in 1768 aged 44, meaning she was born in 1723 or 1724. On top of that, on the reverse of the gravestone was inscriptions relating to other burials of Robert and Janet's children and their respective families. I was able to match up these names with Scottish baptism records to confirm the names of four of his siblings – all girls. This matched up with his obituary that states he had 5 sisters (one of whom is evidently yet to be found).